8 April 2022
'Really tough reforms' needed for post-covid care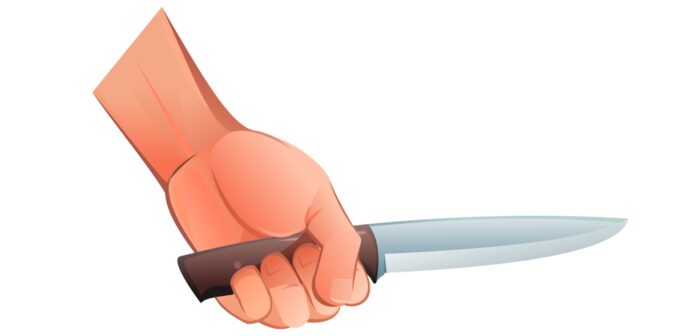 Even without a pandemic, Australian healthcare will be under increasing strain without difficult changes, says the AMA president.
---
The health system will be under increasing pressure in future, even without a pandemic, AMA president Dr Omar Khorshid told a panel discussion today, saying the split responsibility for health made reform almost impossible.
"We certainly agree we have very foreseeable clouds on the horizon," Dr Khorshid said, calling for major reforms and investment in the healthcare system.
"There's no doubt – forget covid – there's no doubt that our health system is going to get harder and harder to run and more expensive to run.
"We need to have reform conversations and we need to have funding conversations – now – to prepare for that future. And unfortunately, reform, with our system of government, with our split responsibilities for health, is really difficult. Most of the reforms that are done are very, very small reforms and what we need are big reforms."
The online discussion, whose main topic was elective surgery and healthcare during covid and beyond, also included Royal Australian College of Surgeons NSW Chair Associate Professor Payal Mukherjee, Catholic Health Australia CEO Pat Garcia, and Johnson & Johnson Medical ANZ managing director Sue Martin.
With the easing of restrictions, the number of elective surgeries has increased.
In 2020-21 754,600 patients were admitted for surgery from public hospital elective surgery waiting lists, according to the Australian Institute of Health and Welfare. This number was 10% higher than in 2019-20, probably due to pauses in elective surgeries in response to covid-19.
The number of patients transferred to another hospital's waiting list was also up by 40% when compared to 2019-20.
Of the 25 most common surgeries, breast lump excision and/or biopsy had the shortest median waiting time, at 16 days, while septoplasty had the longest, at 330 days.
The current backlog in elective surgery reflected broader challenges faced by the Australian healthcare system, the panel agreed, many of which have been exacerbated – not caused – by covid. Dr Khorshid called for four key reforms:
50-50 federal/state hospital funding
Removing the cap on public hospital expenditure
Outcomes measurement
Investing in primary care to keep people out of hospital
"We believe the federal government should be paying 50% of the cost [of public hospitals], so they can't claim that public hospitals are a state issue any more," Dr Khorshid said. "It's a collaboration, and the funding should be a collaboration.
"And we believe that the cap the Commonwealth has in place on expenditure on public hospitals should be removed. That's a cost of $20 billion over four years – it's not small money – but it's the kind of change needed to make a difference to public hospitals.
"At the same time, we've got to look at how they perform. At the moment, we're not measuring health outcomes and the way the public hospitals perform; we're only looking at how much throughput there is and how much they're paying for it, but not the actual performance," he said.
"We've also got to look at keeping people out of hospital, and this is another key area where you can look outside both private and public hospitals at reducing demand through better primary care and better aged care.
"All of those are really tough reforms, all of those require investment and in particular, public hospitals require a large amount of investment," Dr Khorshid said.
"But if we don't have those conversations, we're going to be far worse off if we're having this chat again in five years' time."