9 April 2022
Public health alert for rare mozzie-borne virus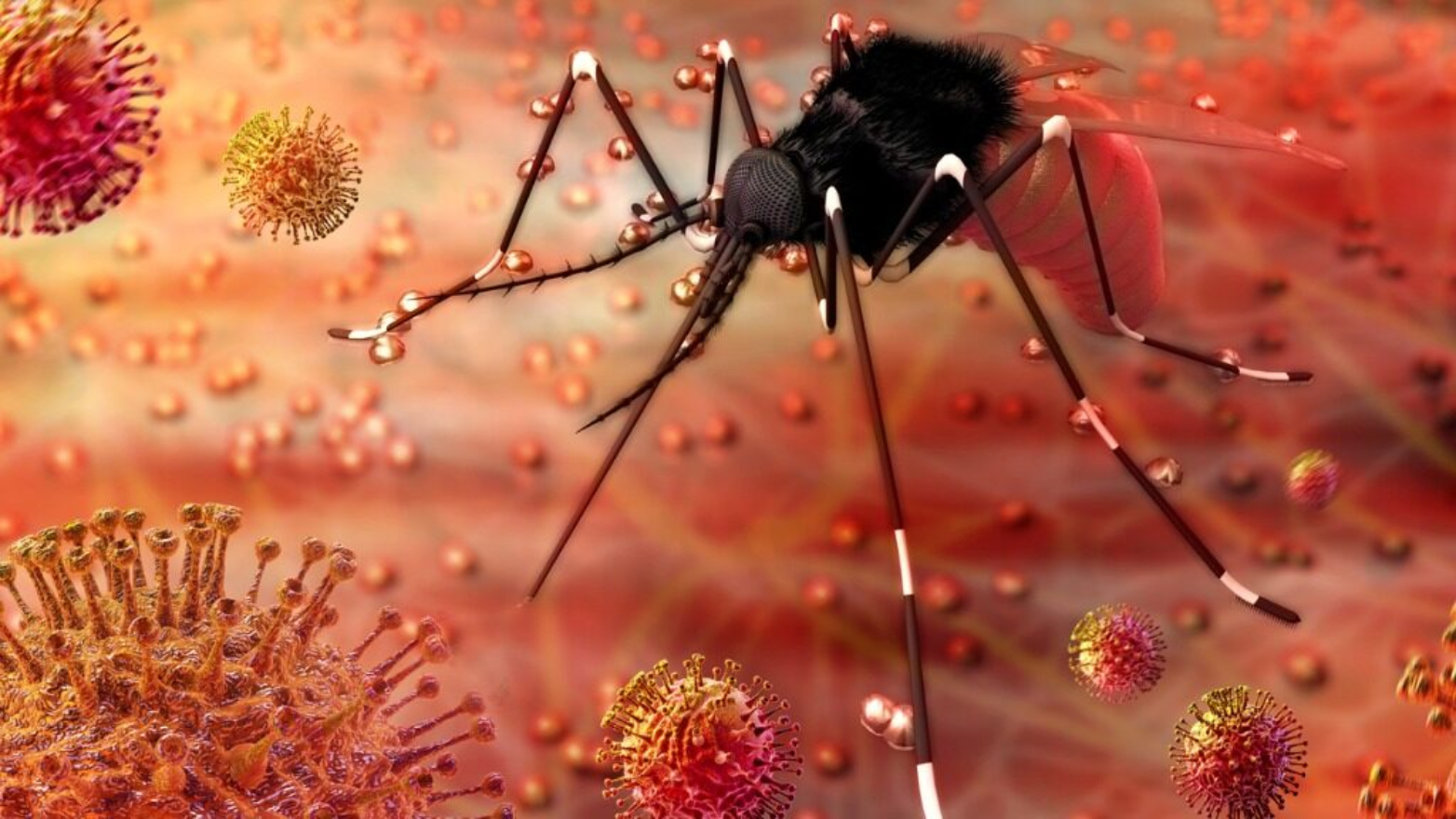 Health authorities in three states have issued warnings following the detection of the rare Japanese encephalitis virus.
---
Health authorities in three states have issued public health warnings following the detection of Japanese encephalitis (JE) virus in samples collected from pig farms in NSW, Victoria and Queensland.
NSW Health said Japanese encephalitis had been detected in samples from commercial pig farms at five locations in southern and western NSW.
The discovery indicates the virus "is likely circulating in the mosquito population," the department said in a statement.
Less than 1% of people infected with Japanese encephalitis experience symptoms, which typically include fever, joint pain, and rash. But occasionally, the infection can cause severe a neurological illness with headache, convulsions and reduced consciousness.
"There is no specific treatment for Japanese encephalitis or other mosquito-borne viruses. The best way to avoid infection is to avoid being bitten by mosquitoes", said NSW chief health officer Dr Kerry Chant.
Victorians were also urged to protect themselves against mosquito bites following possible cases of Japanese encephalitis. Evidence of the virus has been found in pigs in Echuca, as well as in NSW near the border and in southern Queensland, the Victorian Department of Health said.
There are no confirmed human cases of the Japanese encephalitis virus strain in Victoria, however several cases of encephalitis have been identified within the past month.
Chief health officer, Professor Brett Sutton said the vast majority of these infections didn't result in the need for clinical treatment but that it can develop into a serious illness.
"Most people with Japanese encephalitis virus will have no or very mild symptoms, but anyone who develops a sudden onset of fever, headache and vomiting should see their doctor immediately," he said.
"People with these symptoms can deteriorate over just a few short days, including suffering a loss of coordination, disorientation, generalised weakness and in some cases issues with movement which can last for years."
SA Health's executive director of Health Protection and Licensing Services, Dr Chris Lease, said Australia's south-east was in a La Nina weather pattern, which increased the risk of mosquito borne diseases, including flavivirus infections like Japanese encephalitis and Kokobera virus.
"In South Australia, there have been seven cases of acute encephalitis identified in the past month, which are currently undergoing investigation for flavivirus infection," Dr Lease said.
"All of these people required hospitalisation with four people currently still in hospital, and one person having sadly passed away.
"In recent weeks, Kokobera virus has been detected in adult mosquitoes locally here in the Riverland, and what we have seen so far interstate is detection of the rare Japanese encephalitis virus in pigs in New South Wales, Victoria and Queensland, while West Nile virus (Kunjin variant) was detected in horses in New South Wales in January."
Dr Lease said Japanese encephalitis was endemic in the Torres Strait and has not previously been detected in NSW, Victoria or South Australia.
The alerts come just weeks after one of Australia's leading experts on mosquitoes, Associate Professor Cameron Webb from NSW Health Pathology, warned everything was in place for it to be a bad year for mosquito-borne diseases.
Professor Webb said most people generally thought the mosquito season was worst in the high summer months of December and January. But the truth was that the peak doesn't come until late February and into March and early April.
He said this virus was rarely seen in Australia, and generally only in Far North Queensland and other parts of northern Australia.
"We were mindful of the potential for Japanese encephalitis given the lack of historical data in Australia," he said.
He said people should be vigilant about mosquito protection, especially during the current wet weather being seen around the country.
"If you are outdoors, wear good loose-fitting clothing with long sleeves and use a topical mosquito repellent," Professor Webb said.
According to the latest fortnightly report from the Australian Department of Health's Communicable Diseases Network Australia, there has only been one case of Japanese encephalitis reported in the past year. But it is not the only mosquito-borne virus health authorities are watching closely, with floods affecting both NSW and Queensland.
In the latest NSW Arbovirus Surveillance & Mosquito Monitoring 2021-2022 report for the week ending 19 February, Ross River virus was detected in mosquitoes at Penrith, in Sydney's west. In the greater Sydney area, mosquito populations were low on the northern Beaches and in the city; medium at the Hawkesbury and Georges River; high at Bankstown, Penrith, Liverpool City, Bayside and Sydney Olympic Park; and very high at Paramatta.
Inland mosquito abundance in the state was high at Forbes, Leeton, Albury, and Wagga Wagga, and very high at Griffith. On the NSW coast, abundance was low at Coffs Harbour, Mullumbimby, Wyong, Port Macquarie, and Lake Cathie; medium at Tweed and Kempsey; and high at Ballina and Gosford.
Across the state there were 26 cases of Ross River virus and two cases of Barmah Forest virus in the week ending 5 February.
While Queensland is yet to issue any public health alerts about mosquito-born viruses, latest surveillance data for the state shows there were 41 cases of Ross River virus, two of malaria, and three of Barmah Forest virus, all reported for the week of 14 February.
Dr Lease said that in addition to the seven cases of acute encephalitis in SA, there had also been an increase in the number of Ross River virus cases, with 77 reports so far this year, compared to 48 cases at the same time last year.