10 April 2022
Psoriatic arthritis patients may need more than methotrexate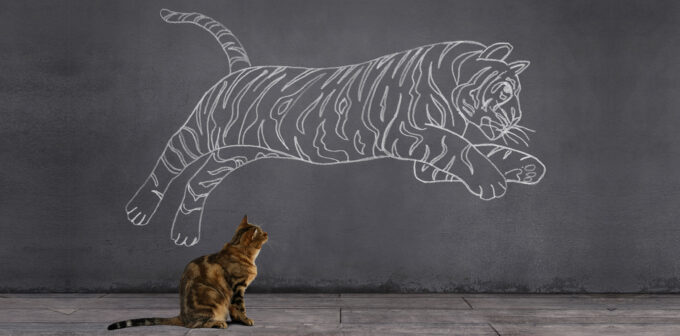 Disease activity improves more when adalimumab or leflunomide are added to methotrexate monotherapy.
---
Adding adalimumab to the regimen of psoriatic arthritis patients who were non-responsive to an initial methotrexate course resulted in most patients achieving minimal disease activity, according to an international study published in The Lancet Rheumatology.
The study, led by Associate Professor Laura Coates of the University of Oxford, was conducted in 245 bDMARD-naïve PsA patients with inadequate response to methotrexate. The multi-centre, phase 4, open-label study involved 14 countries, including Australia, and was funded by AbbVie.
Patients were randomised 1:1 into two groups: 123 patients in the adalimumab + methotrexate group received 40mg adalimumab every two weeks in addition to their current dose of methotrexate; in the escalated methotrexate group (n=122), methotrexate was escalated up to 20-25mg per week, based on their previous dosing, or highest tolerable dose.
The primary endpoint was the proportion of participants who'd achieved minimal disease activity at 16 weeks. Almost half (41%) of the adalimumab + methotrexate group reached minimal disease activity, compared to 13% of the escalated methotrexate patients. Musculoskeletal, skin and quality of life secondary endpoints were also higher in the adalimumab + methotrexate group.
In the second phase of the study, responders in the adalimumab + methotrexate group had their methotrexate withdrawn and 80% maintained minimal disease activity at 32 weeks. Non-responders had their adalimumab dose increased to weekly, with around one-third reaching minimal disease activity.
In the escalated methotrexate group, responders maintained their new dose and about two-thirds maintained MDA; non-responders were given adalimumab every two weeks in addition to methotrexate and over half achieved minimal disease activity at 32 weeks.
A potential limitation was that patients were required to have been on methotrexate for only four weeks before they were determined to have had an inadequate response, which may not have been long enough. Other limitations included the smaller numbers in each group for the second phase of the study.
"Initiation of adalimumab led to a significantly higher proportion of patients reaching minimal disease activity compared with escalated methotrexate in the context of this study, with clinical results supported by improvements in objective measures of inflammation in the ultrasound substudy," the authors wrote, adding that more and larger studies are needed to validate the findings.
Professor Peter Youssef is clinical professor of rheumatology at the University of Sydney and Royal Prince Alfred Hospital – one of the trial sites. He said a big advantage of being in the trial was getting patients onto adalimumab quickly.
"At that time, you couldn't get a biologic unless you'd failed methotrexate and either sulfasalazine or leflunomide. The patients in the study had active disease with multiple joint involvement and skin involvement. You're losing time by not putting them on a biologic," he said.
"The other consideration is that a lot of patients can't tolerate methotrexate: they're tired, lethargic or a little nauseated. This study showed that patients feel a lot better when you get them off methotrexate. Adalimumab monotherapy was quite effective, and when people can't tolerate methotrexate we should have the option of using a biologic earlier to get the disease under control."
In the second study, 78 patients were randomised to receive leflunomide or placebo in addition to methotrexate after four weeks' initial methotrexate dosing. The double-blind study was led by Dr Michelle Mulder of Sint Maartenskliniek, Nijmegen, the Netherlands, and published in The Lancet Rheumatology.
The primary outcome was the difference in mean PASDAS at week 16, with methotrexate + leflomonide superior to methotrexate monotherapy (PASDAS 3.1 vs 3.7, p=0.025).
Among the secondary outcomes, minimal disease activity criteria, swollen joints, physician global visual analogue scale, and measures of skin and nail disease, were also significantly improved in the combination group. There were some improvements in patient-reported outcomes, but none reached statistical significance.
There was a higher incidence of mild or moderate adverse events – mainly gastrointestinal, but also fatigue and elevated alanine aminotransferase – in the combo group than the monotherapy group.
In an editorial accompanying the paper, Dr Clementina López-Medina and colleagues said, "Although the safety and efficacy of methotrexate plus leflunomide had not been shown before this study, rheumatologists often use this combination in daily clinical practice because of the perception of efficacy.
"In our view, this study provides objective and evidence-based reasons to use methotrexate plus leflunomide for patients with psoriatic arthritis."
The lower tolerability of the combination therapy "was expected", they said, noting that intestinal toxic effects of methotrexate combined with nausea, diarrhoea and stomach pain common to leflunomide might increase the likelihood of side-effects.
Professor Youssef said that in clinical practice, the combination of methotrexate and leflunomide can be effective, but not as effective as methotrexate and a biologic. He pointed out it's contraindicated for women who may get pregnant, and there's also the risk of side effects, particularly lung problems.
"The combination of methotrexate and leflunomide is associated with an increase in lung infections, but there's also concern about interstitial lung disease. A small number of people do well on the combination, but most will need to move onto a biologic."
Methotrexate + Adalimumab
Lancet Rheumatol 2022, online 25 February
Methotrexate + Leflunomide
Lancet Rheumatol 2022, online 28 February