10 April 2022
Psoriasis depression risk dangerously high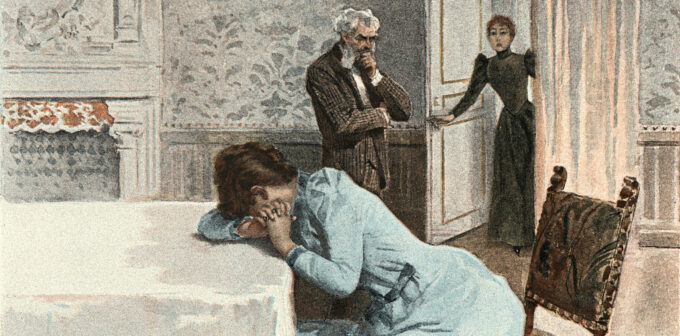 People with psoriasis need to be watched closely for depression and suicidality, especially if joint pain is present.
---
People with psoriatic arthritis are almost three times as likely to have depression as those with psoriasis, according to a UK study.
Furthermore, researchers found that those with psoriatic arthritis who had depression were less able to feel pleasure, a condition known as anhedonia that may be a key link between suicidality, inflammation and psoriatic disease.
The authors said their research had important clinical implications. Around 2-3% of the general population have psoriasis and a third of those also have the "higher inflammatory burden" of psoriatic arthritis. People with psoriasis are 72% more likely to have the mental health condition than the general population.
"There is a need for routine depression screening among patients with psoriasis, particularly when PsA is present, [and] suicidality monitoring is recommended to help in reducing future psychiatric morbidity and mortality," they concluded.
The study, published in the Journal of the Academy of Consultation-Liaison Psychiatry, assessed 219 patients aged 18-65 with chronic plaque psoriasis – 84 of whom had PsA – for depression and lifetime suicidality. Results were controlled for age, BMI, physical comorbidities, severity of psoriasis, and whether the surveys were completed before or during the covid pandemic.
Participants with psoriatic arthritis were found to have a depression rate of 55%, compared with 28% for those with psoriasis alone and 5% for adults in the general population worldwide.
Suicidality rates for the whole group were high. Almost 50% of the total study group reported lifetime suicidal ideation with or without intent. Just over 20% said they had planned suicide, and almost 10% said they had attempted it. In comparison, the higher-end of rates for the general population are 20%, 4% and 7%, respectively. Researchers did not find a higher rate of suicidality for those with psoriatic arthritis.
Around three-quarters of all participants were taking biologics, suggesting more severe disease, but disease severity was not associated with severity of depression symptoms. Instead, the study found a significant association between depression and dermatology-related quality of life and inflammatory pain.
"Systemic symptoms, such as pain, itch or fatigue, may play a more important role than the severity and extent of skin lesions, leading to higher disability and possibly reflecting more widespread disease activity," the researchers suggested.
The study found higher anxiety levels and anhedonia in participants with psoriatic arthritis than in those without. Researchers noted that these are common characteristics of depression linked to inflammatory syndromes, and, importantly, that anhedonia does not appear to respond well to antidepressant treatment, irrespective of severity.
The authors made two main recommendations as a result of their findings. The first was to routinely screen for depression in psoriasis patients, particularly for those with psoriatic arthritis and during flare-ups. The second was to monitor patients for suicidality and identify risk factors.
"Dermatologists may not feel confident in addressing mental health or recognising relapse; therefore, psychodermatology services should play a key role in these patients' long-term management," the authors suggested.
"We would advocate for the increased development of psychodermatology services, as treating comorbid patients within these settings would ensure mental health monitoring with regular follow-up and better long-term adherence."