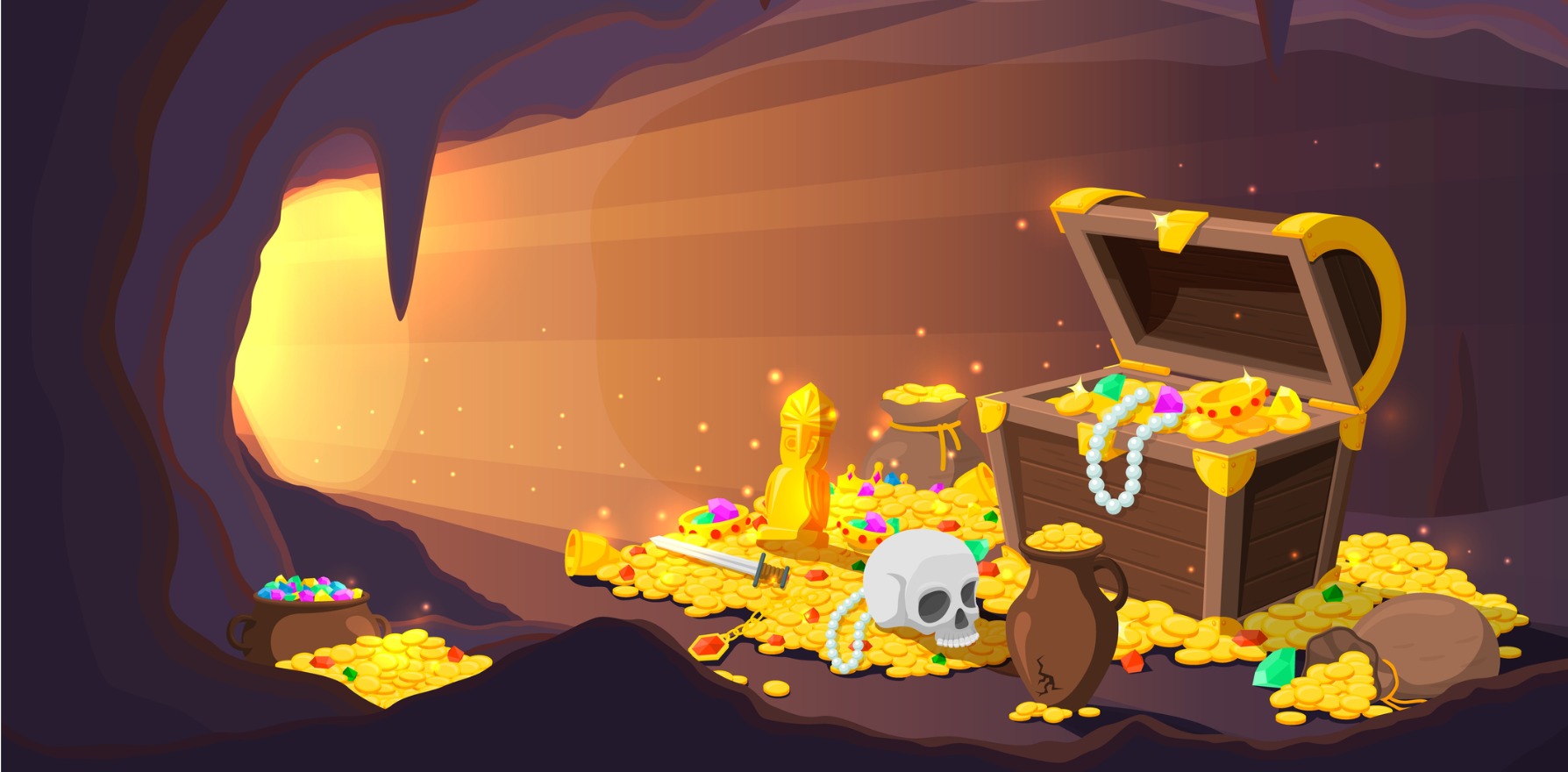 Discarded bones and other tissue from living patients provide new hope.
---
Orthopaedic surgeon Professor Richard Carey Smith has been replacing hips for decades.  
And until about 15 years ago, each time he removed the femoral head from a patient in preparation for their new hip, it would be consigned to the bin with barely a second thought. 
These days, however, he is not always so quick to discard that femoral head as medical waste. Because it has the potential to be so much more. And he wants all Australians to know about it.  
With the prior permission of the patient, the Perth-based surgeon removes the femoral head, and it is carefully stored for collection, along with blood samples for screening purposes.  
It is then couriered to a laboratory, where it will go into a quarantine freezer to await test results. Once it has been cleared, the bone is ground up and put through a lavage process. It is then processed into allografts that will be used across an impressive range of surgical procedures. 
A single femoral head can produce enough allograft material to help up to four people with orthopaedic and spinal treatments. 
Just looking at what the lab can create is breathtaking – from grains of allograft that look like rice, to fine granules, fibres and even cubes and blocks. 
Uses include surgery for bone cancers in children and adults, neuro-spinal surgeries, treatment of non-healing fractures, joint replacement and other orthopaedic surgeries, treatment for patients with major bone loss, and spinal and sports injuries. 
Professor Carey Smith is also the medical director for PlusLife, formerly known as the Perth Bone and Tissue Bank. He has been involved with the organisation for about 15 years and is passionate about the living-tissue donor program. 
As a surgeon who collects living tissue and uses the products made from it, he has seen firsthand the benefits it brings to patients. 
"As both the reconstructive joint replacement surgeon but also as a tumour surgeon dealing with large holes and small holes in bones, it's a valuable resource and greatly benefits our spinal patients in WA and around the country," he says. 
Living-tissue donation isn't new in Australia. It's been happening for decades, but new technologies and processing methods for the products that come from donors is seeing demand for those products grow exponentially. 
In addition to collecting femoral heads, the Australian Tissue Donation Network (ATDN) also promotes registration for bone marrow donation and runs a Placenta Donation Program that was started at the end of 2019 by the ATDN's executive director, Debbie Stracey.
While the use of donated placentas from elective caesarean sections is still in its early days, Ms Stracey, a former clinical nurse, is particularly excited about the program.
"The placenta is usually left in a dish for the midwife to check and then it is discarded, unless the patient chooses to keep it or donate it," she says. 
"It made sense to expand our collection programs to include placental donation. The placental tissue, in particular the amnion, has potential for many, many uses, including in the treatment of burns and wounds, in eye surgery such as corneal repair and eye patches, and for treating diabetic ulcers. 
"Amnion is currently going through the TGA approval process for other uses and I am confident, as they've had some stunning success with it in Europe." 
Ms Stracey says awareness of the living donor programs has been one of the biggest challenges for the network. Most Australians understand organ and tissue donation to be something that was done after death. 
"Once people hear about what we are doing and how many people they could be helping, they're very happy to do something that helps other people," she says. 
"It doesn't cost the donor anything to give their tissue, and the process is almost as simple for them as the process of donating blood. 
"The intensive work goes into the collection and the processing in the lab. We have a strong core group of surgeons who are committed to the donor program and explain it to all their patients. They hate to see them [femoral heads and placentas] go in the bin." 
On average, the Sydney-based ATDN collects 100 femoral heads a month. Covid lockdowns and cancellations of elective surgery have played havoc with their work – Ms Stracey says at the height of lockdown they were collecting about only seven a month. 
The success of the femoral-head program has led to a strong demand for allograft products, and keeping pace has been tricky. 
"But with lockdowns now hopefully a thing of the past, we can rely on more regular donations from elective surgeries," she says. 
"Surgeons are really embracing the use of allograft products, which basically act as the scaffold for new bones to grow. From non-healing fractures to replacing bone cut out for cancer treatment, it has so many uses. 
"It's a bit like a Swiss army knife – you can use it for almost anything. It's like sticky tape. And one of the best things is that almost anyone can donate, subject to screening conditions, from 16 up to 90." 
As well as collecting femoral heads, the Australian Tissue Donation Network (ATDN), promotes registration for bone marrow donation with NSW Health and also has a Placenta Donation Program that was started at the end of 2019 by the ATDN's executive director, Debbie Stracey.
"Lots of people know about organ donation, but less than 2% of Australians die in the circumstances required for organ donation to be possible," Ms Stracey explains. 
In addition to the femoral head and placenta programs, the ATDN works with the NSW Tissue Bank's deceased donation program, known as The Musculoskeletal Tissue Donation Program. 
One of the big differences in collecting tissue that makes it more possible is the fact that retrievals can take place up to 24 hours after death, unlike organ retrieval, which must occur as soon as possible after brain death and while the heart is still beating. 
Participation in this program safeguards the future of Australian-made grafts, Ms Stracey says. This gift can provide allograft material for countless types of treatments, for many different Australian recipients. One deceased tissue donor can affect the lives of more than 100 patients.  
The uses are even broader than for femoral heads and placentas – bones can be used to replace those invaded by cancer. Smaller sections of bone can be used to strengthen areas of a deformed spine or to fill areas where bone has been lost because of conditions or accidents that have damaged existing bone. 
Other uses include reconstructing damaged tendons and ligaments, while skin can be used for burns patients, hernia repair, pelvic floor reconstruction and breast reconstruction following mastectomy. Donated heart valves, and saphenous and femoral veins from the legs, can be used in cardiac bypass surgery. 
Sydney plastic surgeon Dr Nick Lotz is sold on using the products made from donated tissue. He performed his first rhinoplasty using allograft a few years ago, on a young football player with a severely deviated septum. Instead of taking rib cartilage from the patient to use in the surgery, he used the allograft. 
"It's strong and it has good support," he says. "I've been really happy with it.
"And not having that donor-site morbidity is another advantage. It has also meant that some patients can go home on the day of surgery instead of having to stay in hospital to have the donor site monitored." 
And because the allograft has been so highly processed and is no longer considered live bone, there is no rejection risk. Dr Lotz says infection risk is about the same as when a patient's own tissue is used. 
"I think this is gaining traction, but maybe some more awareness would get things moving even more," he says. 
"For some people [recipients], they may not be comfortable with having someone else's tissue, and that's okay." 
The challenge for organisations such as the ATDN, and others like it around Australia, is to educate the wider community about the importance of becoming a tissue donor in addition to an organ donor. 
But the stats are showing positive signs. According to the 2021 Donation and Transplantation Activity Report, the rate of new registrations for organ donation reached record levels in 2021, with 87% year-on-year growth in Australians signing up to the Australian Organ Donor Registry (AODR).  
Dr David Gillespie, the federal minister responsible for the Organ and Tissue Authority (OTA), says the report confirms public support for donation is increasing. 
"We saw 350,000 more Aussies getting behind organ and tissue donation in 2021, registering to be donors at a rate never seen before," he says. 
"It's heart-warming to see that even during the toughest of times, Australians understand the importance of donation and have joined the 7 million other Australians on the AODR." 
Dr Gillespie said that while record-breaking new registrations were a step in the right direction, the strain that covid has placed on the Australian healthcare system continues to be felt. And while the majority of Australians support organ and tissue donation, only around one in three (36%) are registered to be a donor. 
"Australian DonateLife teams worked with transplant teams to navigate the challenges created by covid-19 — including pressures on hospitals, staff impacts, restricted family visits in hospitals, and logistics impacting the national program, such as flight reductions and border closures," says Dr Gillespie. 
Challenges aside, he says, thousands of Australians' were changed by organ donors in 2021: 200 people received a kidney from a living donor, more than 2400 people had their eyesight restored through a corneal transplant, and more than 10,000 people received tissue transplants. 
"There are around 1850 Australians who are wait-listed for an organ transplant and an additional 13,000 people on dialysis – some who may need a kidney transplant one day," says Dr Gillespie. 
"The best chance we have to address the challenge of the longer waitlist is to have more Australians say yes to donation – both yes to registering and yes in the hospital if there is the opportunity to donate." 
Keeping careful watch over organ and tissue donation in Australia are the NHMRC and the OTA, which are currently in the process of reviewing the existing ethical guidance documents on organ and tissue donation, and transplantation. 
An NHMRC spokesperson said the review intended to combine the five separate guidelines into a single, comprehensive ethical guideline that would include ethical principles that apply broadly across all aspects of organ and tissue donation and transplantation across all sectors, including living and deceased donors. 
"It is projected that guidance materials will be made available for public consultation later in 2022," she said. 
One of Australia's best known cancer researchers, bioethicist and medical oncologist Professor Ian Olver, says solid ethical guidelines are a vital component to organ and tissue donation and transplant.  
"Obviously the person that consents to donating the tissue has to know that that's what is happening to the tissue – that it is being collected for the purpose of donation," he says. 
"So, I don't think you can do an operation and retrieve some bone or something and use it without permission." 
Another major issue is the business models set up to collect and process human tissue for medical use. 
"Human tissue shouldn't be the source of income generation," Professor Olver said. "So, you shouldn't have a trade in human tissue. If somebody makes an altruistic donation of their tissue to someone else, that's fine. They know what's happening and there's no money changing hands and they're not selling tissue."  
The third most important ethical component related to discrimination, he explained. 
"In any organ or tissue donation you shouldn't be allowed to discriminate about who gets it," he said. "Somebody could say, well … my tissue can go to anyone except Jewish people or something like that. That would be totally inappropriate. It's got to go to the medically deserving next people that need it." 
Meanwhile, passionate professionals such as Ms Stracey, Dr Carey Smith and their various state counterparts will continue to spread the word about tissue donation.
Dr Carey Smith wants to see tissue donation become as important to Australians as organ donation. At the moment tissue donation is a bit of a "poor cousin", he says. 
"Organ donations are in many ways a kind of fashionable thing in offering, in inverted commas, the gift of life," he says. 
"I wouldn't want to take anything away from the incredible benefit of an organ donor. Often, organ donation comes at a time of great crisis, whether that's an accident or an injury. And then the final chance for something good out of a terrible situation is the organ donation. 
"And that's where some of the bulk allografts, in the form of a deceased tissue donation, come along. But what's frustrating for me, as a clinician, is that it happens almost as an afterthought. 
"And ultimately, you know, the gift of life is also the gift of movement. Ultimately, the gift of life and movement are one and the same thing."