20 July 2022
A kind deed for rangas, or a burn?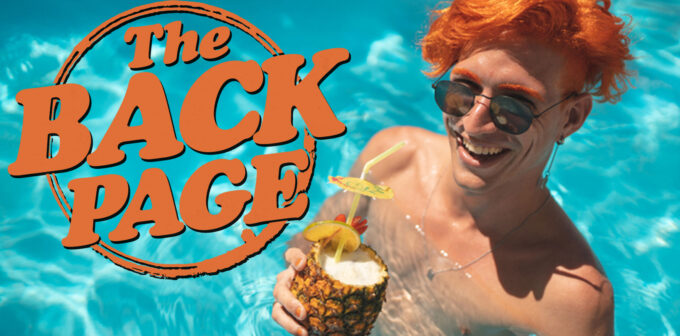 British redheads, don't worry about the mercury, the silver screen has you covered.
---
So yes, Britain is facing the full force of climate change in all its floody, fiery glory – but redheads are at least getting a free movie out of the whole situation.
"Free tickets for redheads on the hottest days ever," the UK's Showcase Cinemas wrote on its Instagram last week.
We know that redheads can be most at risk of sunburn, and subsequently developing skin cancer, so the movie chain opted to help them out amid Britian's record-breaking heat.
Weather alerts have gone out across multiple countries in Europe, with temperatures due to reach their highest in recorded history in Britain this week.
"For the first time, temperatures of 40C have been forecast," Britain's Met Office said.
Amid this national emergency, Showcase Cinemas has stepped up.
"Since redheads are often more vulnerable than most to the sun's rays, we're giving them shelter from the sun inside our fully airconditioned cinema screens," the company said in a statement.
It splashed the deal on social media with a pic of three of our favourite ranga babes, Emma Stone, Rupert Grint and Karen Gillan, prompting hundreds of comments and more than 600 likes.
While The Washington Post reported that some redheads found the promotion "offensive", several others came forward in support of the move.
Calling it a "hilarious" offer, 27-year-old Sarah Jackson said she'd jump at a chance for a free movie.
"I am constantly joking how I, as a ginger, cannot stand summer because of the heat, so when I saw the Showcase was offering free tickets for redheads during the current heat wave I immediately shared it with my friends and boyfriend," said Ms Jackson told the Post.
Others wondered about the stringency of the guidelines, asking whether a strawberry blondes and those with ginger beards made the cut.
Sadly, the deal is only for yesterday and today, after which I guess the cinema assumes we'll go back to normal climate programming.
If you see something that makes you turn red, send it to penny@medicalrepublic.com.au.